Do you ever think about how much your core muscles actually
do
for you?
When most of us think about core strength, we think about how our core
looks
…
But the fact is, our core is responsible for almost every move we make — like walking, picking stuff up, and even breathing!
And something you might not know is that because your core muscles can directly impact your posture….
There's also a link to your stress levels, digestion, and overall health, too.
(Although let's be real, having a strong, toned midsection also feels pretty darn good, right?)
However, if your core isn't as powerful as it used to be, I've created a FREE guide to help you tighten, tone, and strengthen those major muscles.
Inside, you'll find 5 easy-to-follow workouts and exercises that target not just your abs, but all of the muscles in your midsection, from top to bottom, back to front!
Need some ideas for working these exercises into your daily routine?
Pick an exercise to do during a commercial break while you're watching TV

Work your core while you're waiting for your coffee to brew in the morning

Or do them at the end of your next workout
A little goes a long way when you stay consistent!
Whether you're new to exercise, coming back after a long break from working out, or a seasoned athlete, this guide has something for everyone. (If you know anyone who would love a copy of this, feel free to share this email/link with them.)
Apr 14, 2023 06:23 PM Central
Colleen Riddle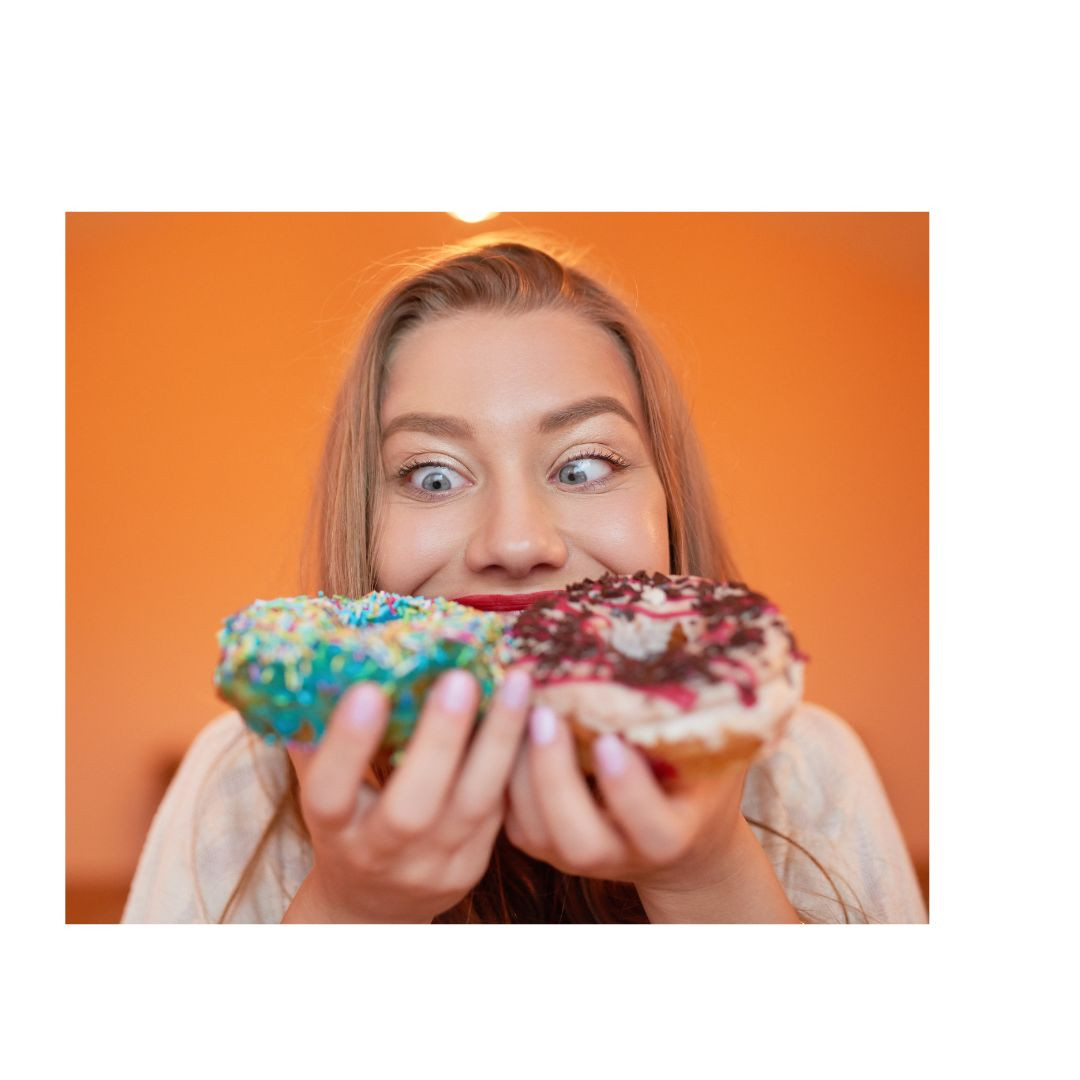 Have you ever noticed that foods that aren't exactly "good" for you seem to taste amazing?
It's kind of like Mother Nature is playing a practical joke… but there are a few reasons this happens.
Many "crave-worthy" foods are loaded with sugar, salt, fat, and empty calories.



Our brains are

hardwired

to crave tasty, high-energy (aka high-calorie) foods because they help us survive when food is scarce. (Except for most of us, food isn't scarce anymore — so we have to be careful not to overeat these foods.)

Manufacturers spend a LOT of time and money making these foods as delicious as possible – and also on ads to entice us. It's no surprise that some of these foods are hard to resist!
So if you find yourself craving these foods, that's by design!
I'm sharing this with you because I believe knowledge is power — and keeping this in mind helps me keep my own food choices in check!
According to the National Academy of Sciences, people eat too many calories, saturated fats, trans fats, and added sugars; too much sodium; and not enough vitamin D, calcium, potassium, or fiber.
Here's the kicker:
the top causes of death (heart disease, diabetes, some types of cancer, etc.) are strongly associated with our food choices!
Now, I am all for moderation (80%-90% healthy foods, 10%-20% "extras") … but I also know that walking that tightrope can be a real challenge sometimes!
That's just one reason I created the 28-Day Total Body Transformation program. If you want to know exactly how we do this and what's included, you can read my program breakdown HERE.
It's time to discover just how GREAT you can feel!
Here's what one 28-Day participant said about the program, "
When I first heard about Colleen's program, I thought I didn't have "time" for another program. I read more about it and realized it was different and easier than most programs that are out there. I changed some major bad habits in just 3 days into the program that I thought for sure I wouldn't be able to do. I love the new habits I've created and still going strong; they are really lifelong changes. Who knew! Colleen did!"-Melissa G.
Our challenge this week over in my private
Facebook group
is "No added sugar challenge!" Join us...especially if you are feeling sluggish after too many chocolate covered bunnies from Easter!

Feb 2, 2022 09:32 AM Central
Colleen Riddle
Happy Groundhog Day! If you are
disappointed that

Punxsutawney Phil saw his shadow and we have 6 more weeks of winter, I am too! I hate cold weather, but I wanted to look at the bright side of things.....
I recently read an article about the benefits of exercising in cold weather.

According to Harvard Health Publishing, "studies show that

exercising in cold weather can transform white fat

, specifically belly and thigh fat, into calorie-burning brown fat." Because working out in the cold activates brown fat more than exercising at room temperature does, it can potentially help efforts to lose weight.
Well, that's some good motivation to get outside and move our bodies! Here are a few tips to stay safe while exercising in colder weather:
1. Warm up with

dynamic

stretches (involves motion to increase circulation). Our cold muscles need extra warm up to avoid injury. Here are a few examples
2. Layer your clothing and cover your head, hands, and ears
3. Stay hydrated: believe it or not, you're more prone to get dehydrated when it's cold because your thirst sensation is reduced. Drink before, during, and after exercise.
Other perks of exercising outdoors in the winter include improvements in your metabolism, fat-burning, mood, endurance, heart health and sleep.
Let me know what exercise you do outside!
Stay warm, and happy Ground Hog Day!
Colleen Riddle, ACE Certified Personal Trainer
Young Living Gold Independent Distributor