May 23, 2022 04:33 PM Central
Colleen Riddle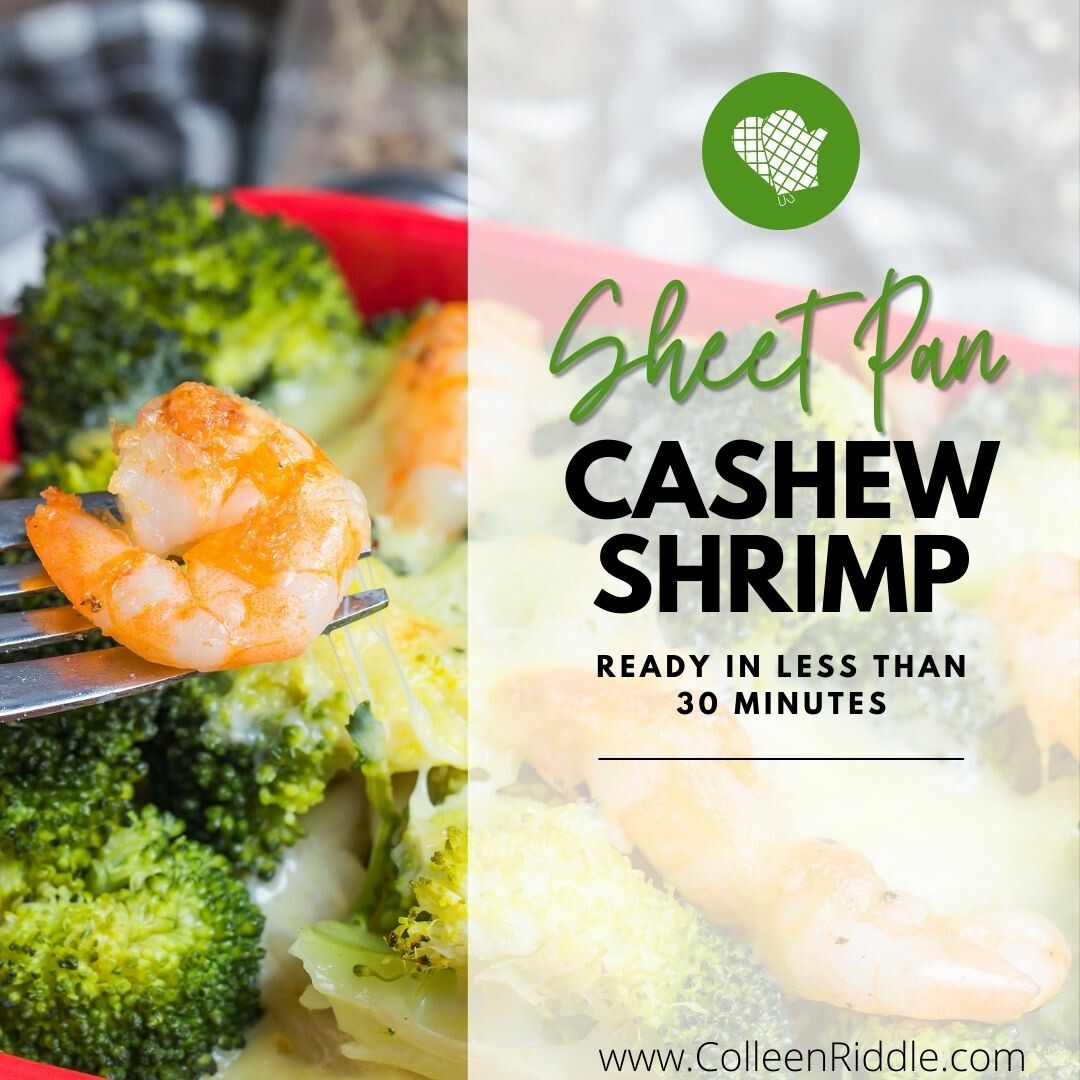 My husband cooks 98% of our meals (yes, I'm a VERY lucky woman)! One of my goals is to cook a little more often and try new, healthy meals. This turned out awesome, and it was so easy.
Side note, usually when I try to surprise my husband with cooking, I screw it up, LOL (burning something, undercooking something, too bland, etc).

If you are like me, OR if you are an expert in the kitchen, try this yummy recipe!
Just chop up the veggies and whisk together the sauce – and you'll have a delicious teriyaki-style dinner in less than 30 minutes.
(For a heartier meal, serve this with rice or quinoa).
Cashew-Shrimp Sheet Pan Dinner
(serves 4)
• 12 oz (340 g) broccoli florets
• 1 diced bell pepper
• 1 medium sweet onion, chopped
• 2 Tbsp avocado oil
• 2-3 pinches each of sea salt and pepper
• 2 Tbsp coconut or liquid aminos
• 2 Tbsp orange juice (I used 10 drops YL Orange Essential Oil)
• Dash of hot sauce
• 1 lb (450 g) peeled and deveined large shrimp (fresh or thawed from frozen)
• ¾ cup (90 g) raw cashews
Preheat your oven to 400ºF/200ºC and line a large rimmed baking sheet with parchment paper.
In a large bowl, toss together the broccoli, bell pepper, and onion with the oil, salt, and pepper. Pour onto the sheet pan and place in the oven, and roast for 10-12 minutes.
While that's cooking, prepare your sauce. In a small bowl, whisk together the aminos, orange juice, and hot sauce.
Remove the vegetables from the oven and add the shrimp and cashews to the sheet pan. Drizzle the pan contents with the sauce and stir to combine. Place back in the oven and roast until the shrimp are cooked through, 5-7 minutes.
Remove from the oven and serve. DELICIOUS!

Do you love to cook, or are you like me?

.