Controversy alert! I'm going to say something you won't hear from a lot of personal trainers.
I hope it gets you fired up – especially if you've been struggling.
I know you're busy juggling a ton of day-to-day responsibilities …
And at the same time, your wellness goals are
really
important to you.
After a while, you can start to feel like a failure if you aren't "crushing it" every day.
In our culture, we're all about GO BIG or GO HOME … NO PAIN/NO GAIN … ALL-IN, 24/7.
That mindset doesn't work over the long run. Or maybe ever.
It just leads to feeling burned out, exhausted, and like you have failed (again).
What if instead there was a SMARTER, more EFFICIENT way?
Well, I'm here to tell you there is.
It's called the MINIMUM EFFECTIVE DOSE.
In a nutshell, that's doing as little as possible to get the most results.
It's also the most sustainable way to create REAL CHANGE in your fitness and health!
(
Note:
this doesn't mean you can't go through short "go hard or go home" periods where you are super focused. But these periods should be balanced with less intense periods, too.)
Here's a sample of what the least effective dose can look like:
Fewer workouts, focused on what really moves you forward

Shorter, more targeted workouts

Or fewer AND shorter well-designed workouts

Concentrating on the 3-4 healthy habits with the biggest payoffs

Knowing what convenience foods are actually good for you vs trying to make every meal from scratch.
There are SO MANY REASONS and SEASONS to try the "minimum effective dose" method:
When you're feeling stressed

When you have a lot of responsibilities

When you don't have a lot of time

When you're just starting out … or coming back after a layoff

When you've just completed a big event (like a marathon)

When you're coming back after an illness or injury
What exactly the "minimum dose" looks like can depend on a lot of variables – your gender, age, health/fitness status, likes and dislikes, available time, and on and on.
—> The key is, it shouldn't feel like a burden or a drain … and it should deliver real, quantifiable results.
It can take some experimentation, but it's definitely worth it!
Working with a qualified professional can help you find that sweet spot – so you can still get everything you need done in a day … AND get amazing results in your fitness/wellness.
At Elite Physique, I help my clients rediscover wellness and create longterm, sustainable healthy lifestyles. Check out my

28-Day Program

that will give you a blueprint to success. I also have a few personal training slots available if you are are interested, reach out.
Apr 15, 2021 12:42 PM Central
Colleen Riddle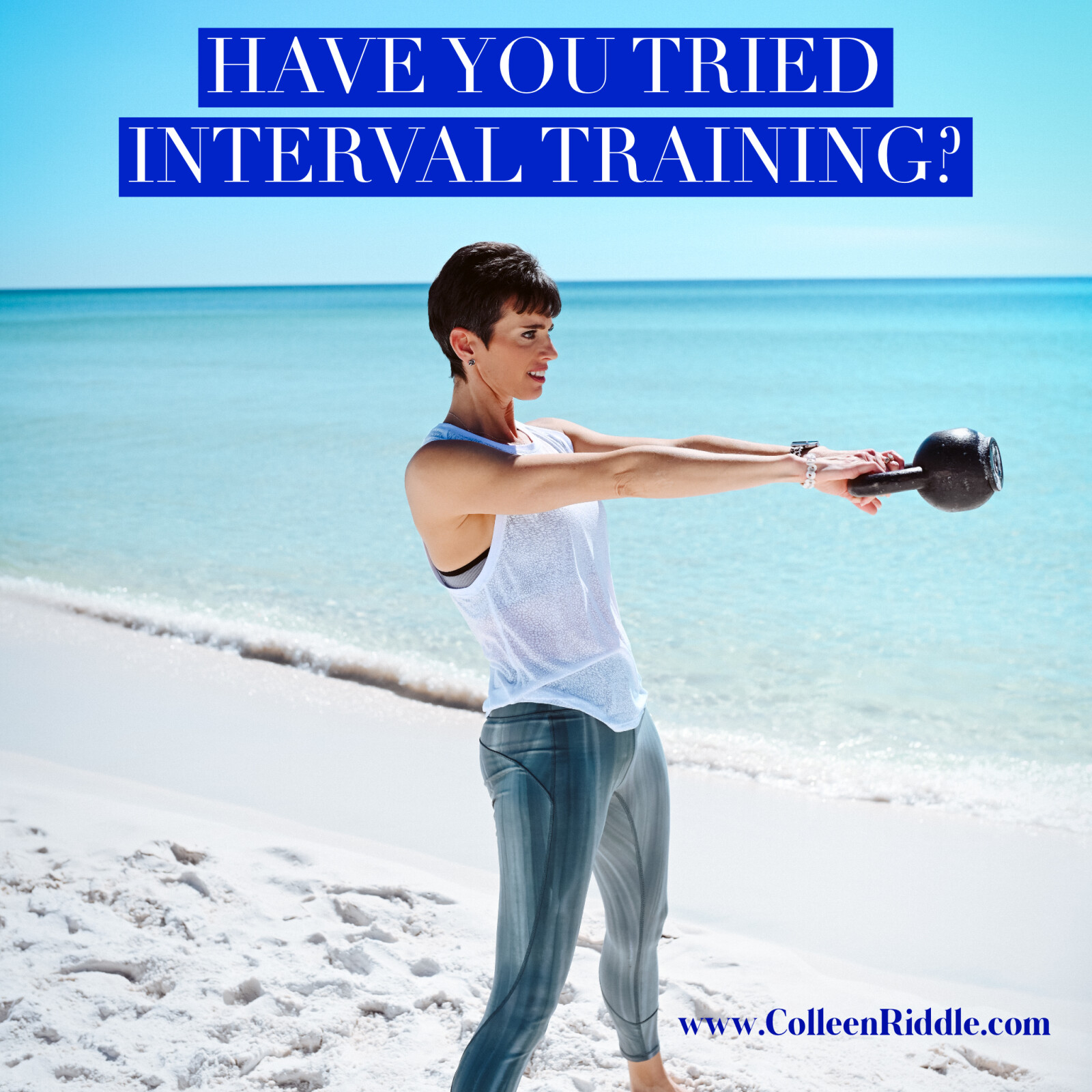 Ready for a quick tip for boosting your workout results that works for ALL levels?!
It can improve your fitness, rev up your calorie burn, AND can also help you break out of a plateau if your results are stalling.

It's INTERVAL TRAINING – and even though it sounds intense, you don't have to be a seasoned exerciser to add it into your routine.

PLUS – it has all the potential health benefits of regular workouts:
● Improve cardiovascular fitness
● Lower your heart rate and blood pressure
● Reduce blood sugar levels

One of the easiest ways to experiment with interval training is to simply add in a few bursts of higher intensity work during your regular cardio workouts.
If you're walking, pick up the pace for 30-60 seconds, and then slow back down to your normal "moderate" pace to recover, and repeat.

A good ratio to shoot for is 2:1 of intense to easier work. That would translate to picking up the pace for 30 seconds and then slowing down for 15 seconds.
I design my strength training workouts with bursts of cardio in between weights (like Kettlebell swings, High Knees, Skater Hops, etc).
And there's even MORE good news – if you're adding intensity to your workouts, you don't have to work out as long!

If you want effective, fun, and quick workouts plus an entire 28-Day meal plan, 67 recipes, accountability coaching, dining out guide, daily inspirational emails and more, join my 28-Day Total Body Transformational Challenge starting May 3rd! Check it out
HERE!
Do you already do interval training?