Apr 27, 2021 02:43 PM Central
Colleen Riddle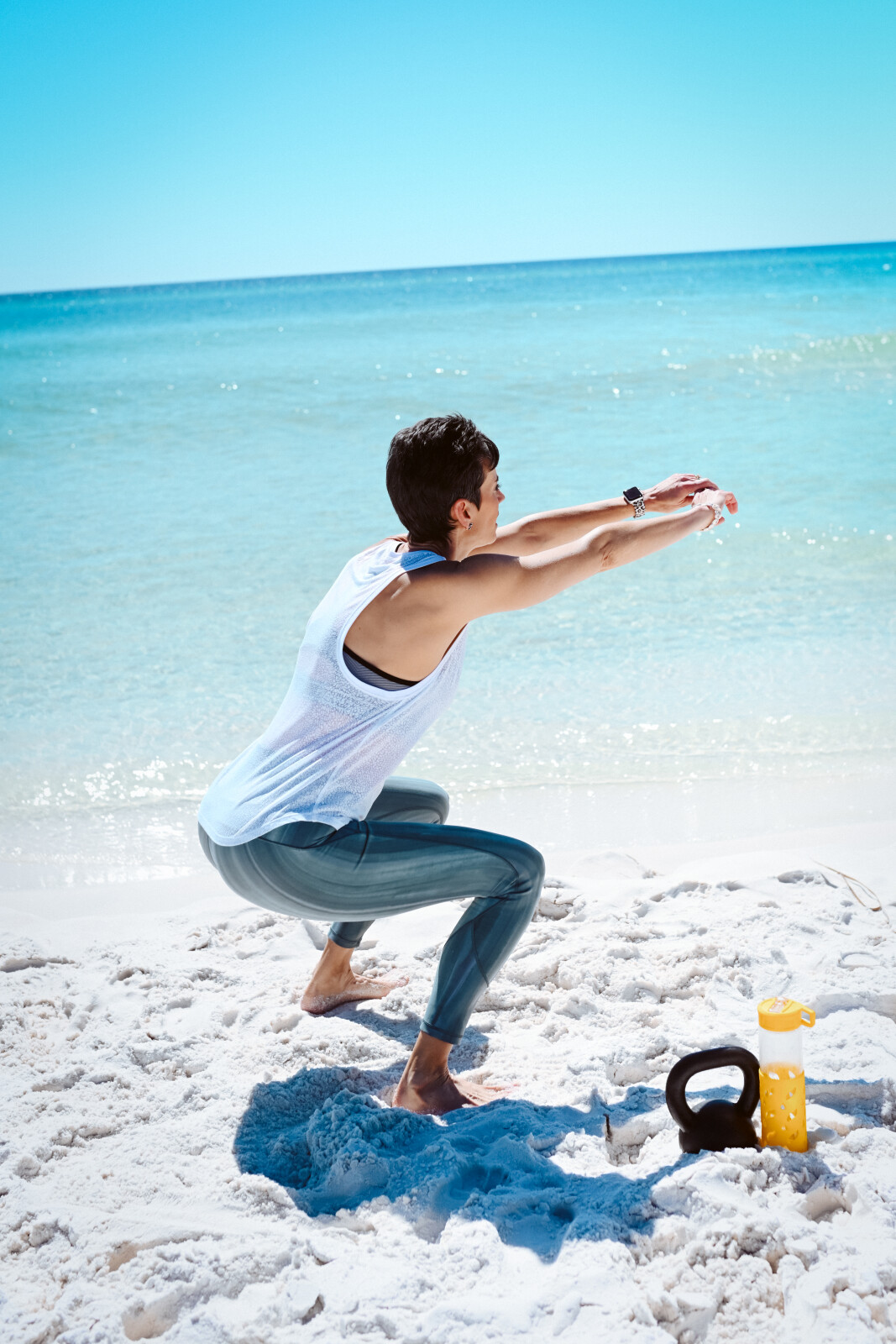 Are you ready for the secret to body transformation success? (This secret actually contributes to almost EVERY kind of success.)
It's that the BASICS will get you (at least) 90% of the results you are looking for!
The quality & quantity of foods you eat … how much & what kind of movement you do every day … how much sleep you get … how much stress you're under.
They all add up to SUCCESS.
"The big secret in life is there is no secret. Whatever your goal, you can get there if you're willing to work." – Oprah Winfrey.
The best thing about all of this is this: every single one of the basics impacts the OTHER basics.
They work synergistically to not only help you FEEL BETTER, but also reach your goals.
This is what I'm talking about (just one example!):
When your nutrition is dialed in …
You have more energy to exercise, which helps
Boost your mood and relieve stress, which makes it easier to
Get a good night of sleep, which helps
Balance important hormones that help you stay feeling full & satisfied, which
Makes it easier to keep your nutrition on-track.
And around it goes!
Getting your basics in line helps you feel vibrant, focused, refreshed, and motivated.
In fact, if you're NOT feeling those things, it's a sign that at least one of your "basics" is out of whack.
What steps can you take TODAY to cover your basics?
It really does make all the difference – especially when you're at a sticking point in your program.
If you are ready to make your results a reality, I'm here to help with a proven program. And of course, I help you to really nail those basics! My 28-Day Total Body Transformation Challenge starts Monday, May 3rd. It's guaranteed to get you feeling great (literally I have 100% money back guarantee!)! You'll get accountability, daily emails to keep you on track, proven workouts for success, full meal plans, delicious recipes, and more. You deserve it….click
HERE
to register and use coupon code "Iamready" to get your 10% off discount! This one decision can help you feel energized and strong headed into Summer!
Dec 9, 2020 08:53 PM Central
Colleen Riddle
Do you sometimes skip a workout because you are too busy and don't feel like you have time? Listen to this tip and implement into your life...especially during the holidays!
Shoot me a message and share with me your favorite quick exercise!
Nov 25, 2020 02:44 PM Central
Colleen Riddle
Do you lift weights? Did you know that it's scientifically proven that if you put your mind into the muscle and really focus on the muscle you are working that you will get better results? How about breathing? Do you ever catch yourself holding your breath when lifting weights? It's so important to learn to breathe correctly while exercising. The timing will help you avoid injuries, keep your blood pressure down, and allow you to get through those final reps safely.
Got questions? Shoot me an email or text!
Yours in health,
Colleen Riddle
ACE Certified Personal Trainer and YL Distributor
850-598-7263
Colleen@ColleenRiddle.com