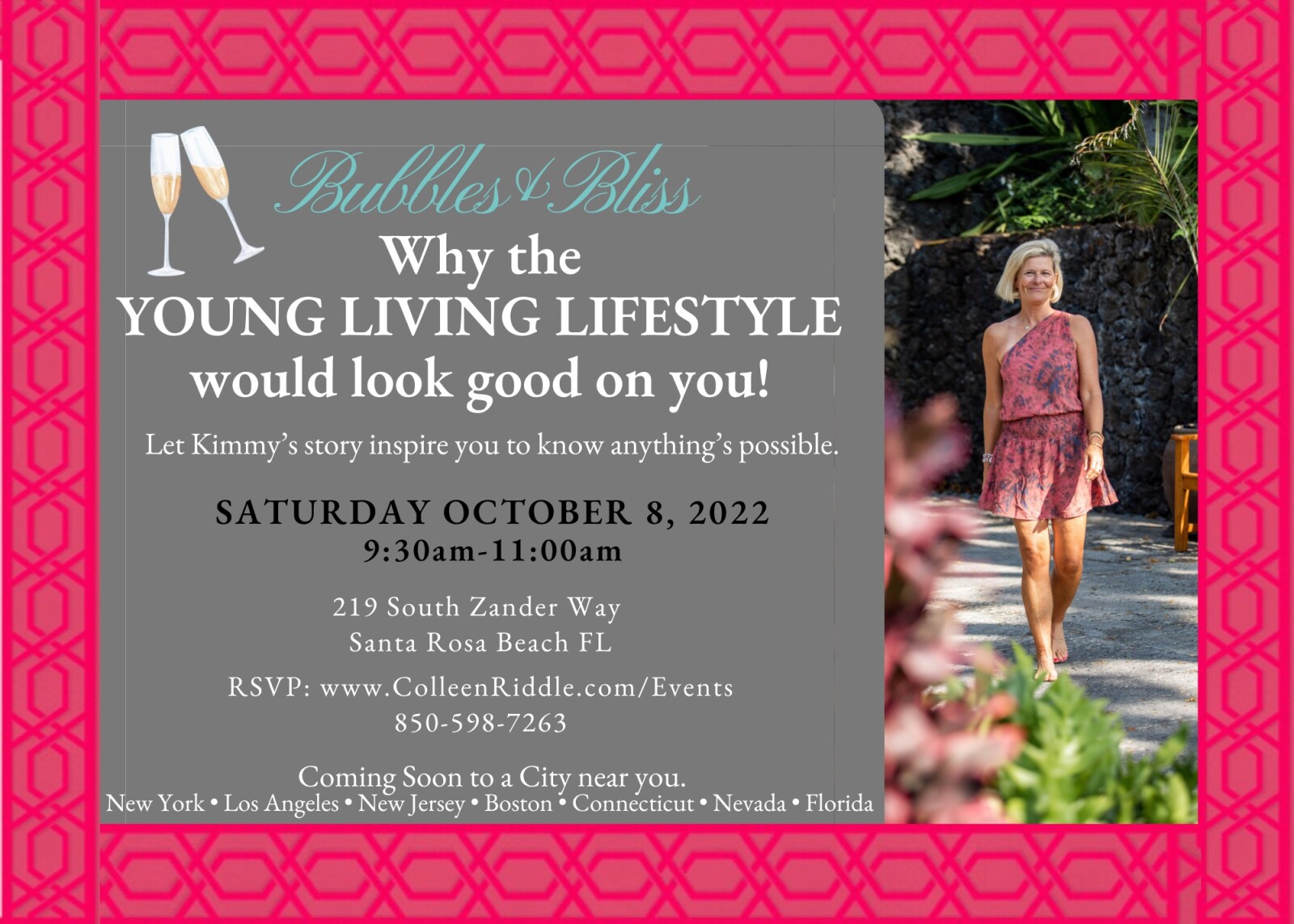 Oct 08, 2022 09:30 AM

Eastern time
Join me for a fun morning of Bubbles & BLISS! My dear friend Kimmy Brooke, author, coach, and successful entrepreneur is visiting from Hawaii. Kimmy will share her inspiring story and her mission of helping women realize what's truly possible through the BLISS Movement.
A way to dive in and take a look at these areas of your life! Business, Lifestyle, Inspiration, Service, Spirit.
Feel out of balance? I wouldn't be surprised with the way of the world these days!
You'll learn some compelling hacks to reduce toxins in your home, increase wellness for yourself and your family plus explore more on living abundantly well through the BLISS Movement and Young Living.
And Get Ready cause your mornings about to get a whole lot better!
Champagne cocktail (or mocktail) packed full of Ningxia Red antioxidants, and essential oils awaits ....YUMMY!!
We'll also have a delicious charcuterie board from @30A Luxe Occasions.
Space is limited so grab your spot now....I promise you will be glad you did! Sometimes one single decision can make a huge impact on your life! Officially register here.