Apr 13, 2021 11:17 AM Central
Colleen Riddle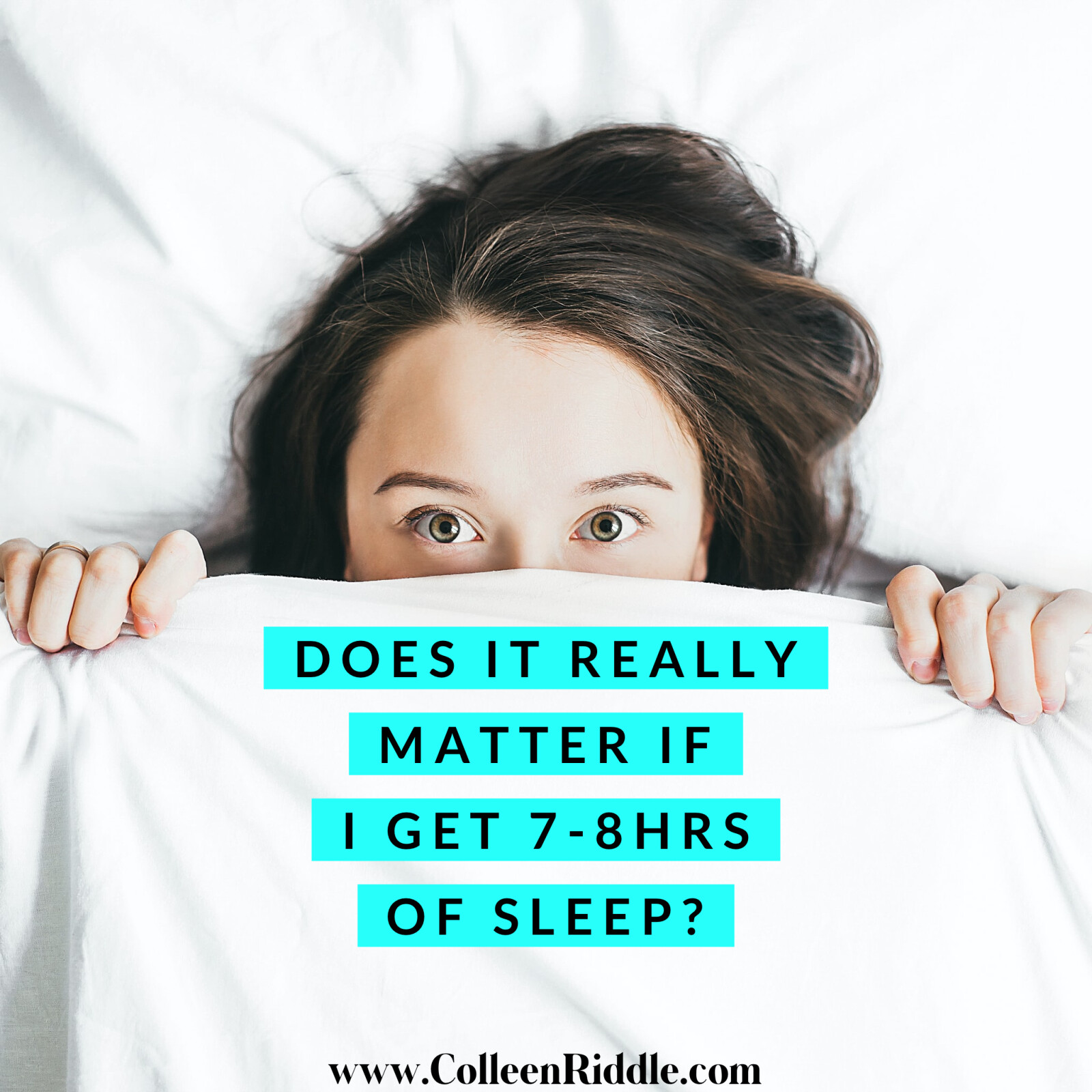 💡Q: Does it REALLY matter whether I get 7-8 hours of sleep every night?
A: The answer is …. YES!
⭐We've all heard the popular hustle-and-grind saying: "I'll sleep when I'm dead."
But you'll actually get MORE done – and do it better! – if you get enough sleep. PLUS, you'll feel better doing it.
✅Here's a quick rundown of WHY sleep is important:
Your brain forms new pathways to help your memory while you sleep.
Being rested helps you control your emotions and behavior.
It improves your recovery from workouts.
It keeps your hormones balanced (including those that control stress, blood sugar control, and food cravings).
Plus, it triggers the release of growth hormone, which helps your body build muscle and repair cells.
Getting too little sleep (in the long term) is linked with a higher risk of high blood pressure, heart disease, diabetes, stroke, and kidney disease.
Getting too little sleep increases the risk of obesity.
Your immune system performs better when you are rested.
Getting enough quality sleep helps you be more productive and efficient during the day.
As you can see, your body isn't asleep on the job when you're sleeping – it's actually working hard to keep you healthy, strong, and productive!
How many hours of sleep did YOU get last night? Drop a comment!
Yours in health,
Colleen