Dec 20, 2021 11:46 AM Central
Colleen Riddle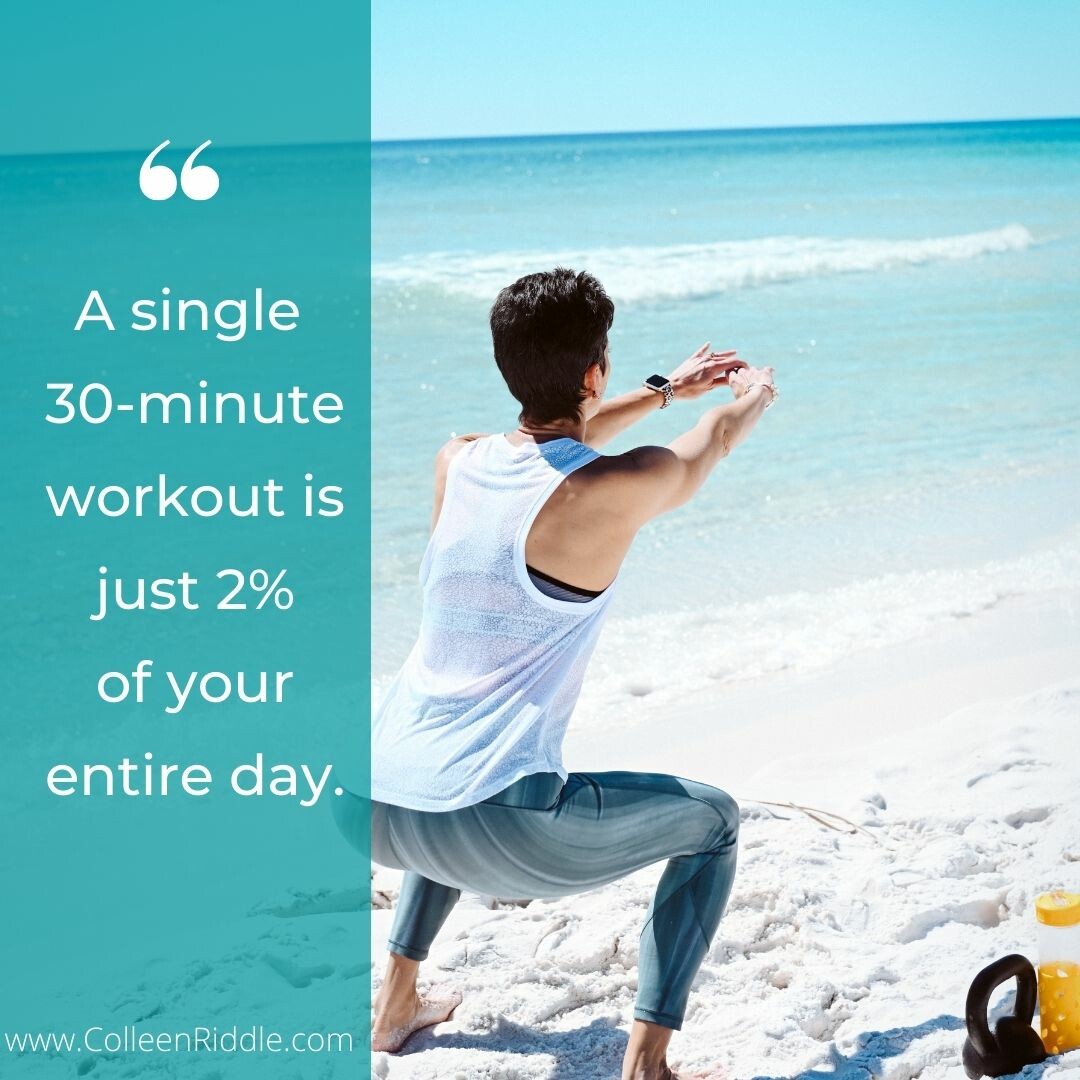 I'm posting this as I sit in the hospital waiting for my husband while he's getting a colonoscopy. I'm overcome with gratitude for my health. Over the past 2 hours as we got him checked in and waiting for the procedure to start, I've seen and heard so many people struggling with their health. I didn't mean to eavesdrop, but those curtains just don't block anything! The number of medications, heart issues, high blood pressure, etc is mind blowing.
Thank goodness we are here for the preventative health factors of screening. I felt compelled to post about this because I'm even more aware of how important it is for us to be Proactive in our health. In the big picture of life, it doesn't take much to eat whole foods, exercise, and keep our mind healthy (meditation, deep breathing, etc).
It's no secret that moving more helps us to be fitter and healthier. Research shows that as little as 30 minutes of exercise per day can boost our general health and well-being. Here are just a few other benefits of getting in half an hour of exercise every day.
1. Reduce stress
Exercise increases the amount of norepinephrine in your body – the chemical that can moderate our brain's response to stress and stressful situations. If you've had a tough day, move your body and get your sweat on — a quick work out can reduce stress, as well as boost your ability to deal with existing mental tension.
2. Mood booster
Feeling down, frustrated, or sad? Get in a quick HIIT session or yoga – physical activity stimulates chemicals in your brain to leave you feeling happier and more relaxed. Plus, who doesn't enjoy the post-exercise endorphin rush?
3. Improve memory
If you're looking to boost your powers of recollection, take a half hour walk around the neighborhood. Exercise increases the production of cells in the brain responsible for memory and learning.
4. Improve self-confidence
We all have days where we feel less than average – half an hour of exercise could be the ticket to feeling great about yourself. High-five for doing something positive for your body.