Dec 12, 2022 11:41 AM Central
Colleen Riddle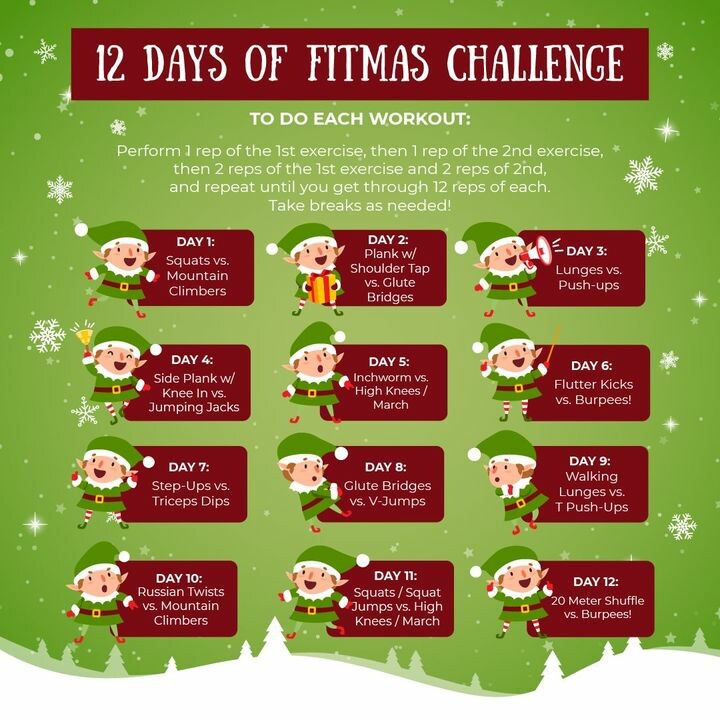 Do me (and yourself) a favor!
Take a sec and relax your shoulders and your jaw. Right now!
Then, draw in a nice slow breath … and feel those muscles relax even MORE.
Forget everything on your to-do list (for just a second).
What are you doing for YOU today?
A LOT of people put their fitness & health on the back burner this time of year.
"I'll start again after the New Year,"
they say.
And I'm not just talking about weight gain … it's about how you
feel
in your body every day – mind, body, and spirit!
When you stick with your healthy habits (workouts, healthy diet, 7-8 hours of sleep a night, etc.), you just plain FEEL better.
You have fewer cravings … your immune system works better … you are in a better mood … your self-esteem goes up … and you enjoy life more!
And I can't think of a better gift to yourself (and your loved ones!) for the holidays than that :-)
So schedule those workouts … and double down on healthy food choices. It really will make a huge difference for you starting TODAY.
I've put together a FREE Fitmas Challenge to have FUN and stay on track with your goals …. and just for joining us you can win some EPIC prizes in the process! Woohoo!
This challenge consists of 12 days of quick workouts that pack a punch and will get your heart rate up in less than 20 minutes!
The best part is … you don't need any special equipment so you can do these even from anywhere. I'm hosting it in my Wellness With Colleen Facebook Group. If you aren't on there, it's not too late. Day 1 is today!
Remember: Don't let the urgent get in the way of the important – because YOU and YOUR needs are important.
In cased you missed it. I'm giving away THREE 10-Day Total Mind and Body Detox programs (it was my birthday and I wanted to give YOU a gift). I'll be drawing three lucky people this Wednesday, Dec 14th. All you have to do to enter is tell me WHY you would enjoy hitting the "reset" button. I have a group starting this together January 9th. Comment to enter HERE.
If you are local I have two events this week. Would love to see you!
Yours in health,
Colleen