Jun 6, 2021 07:35 PM Central
Colleen Riddle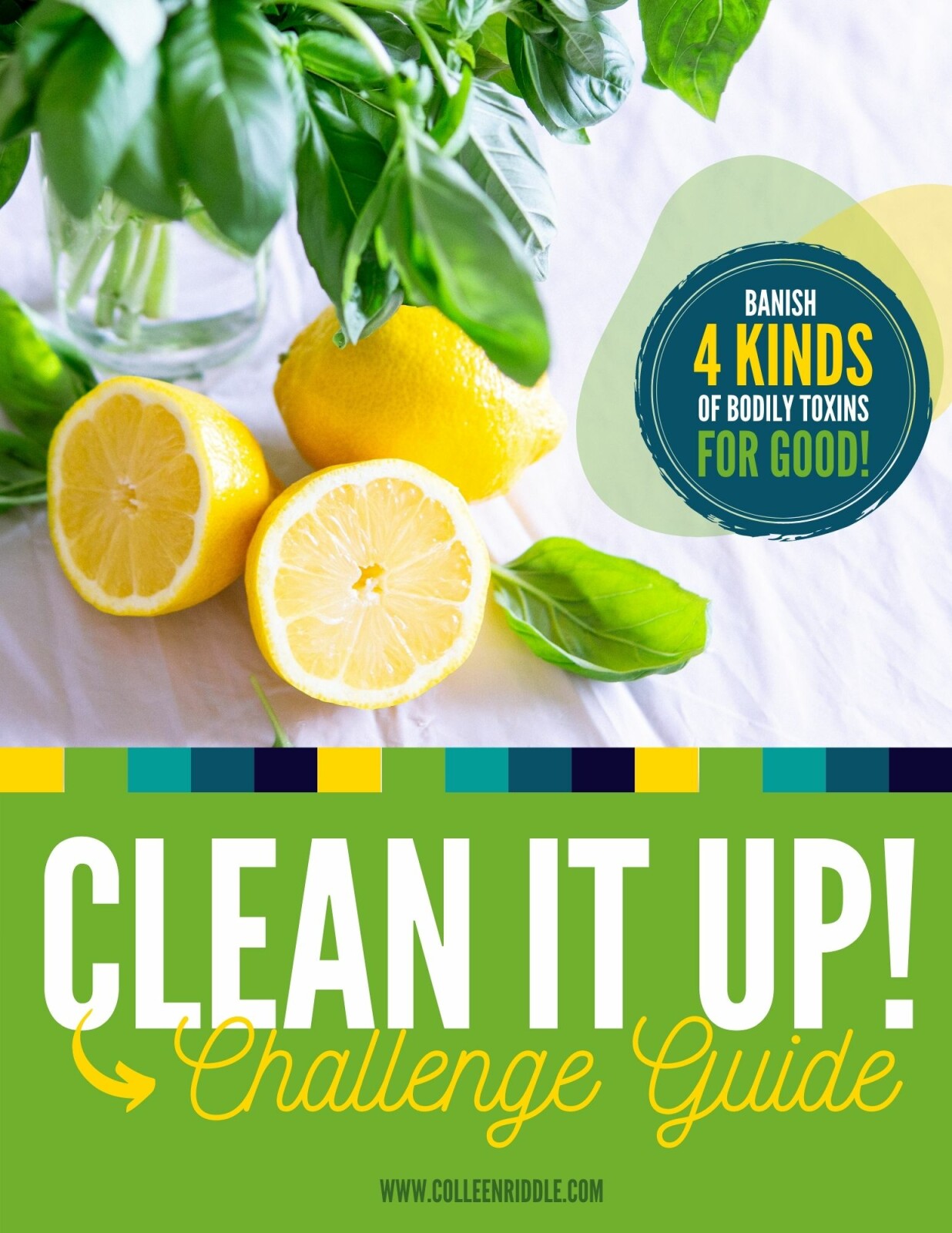 This month I have a SURPRISE bonus for you! It's good for YOU, good for your HOME and entire HOUSEHOLD, and good for the ENVIRONMENT.
It's my first-ever 5-Day Clean It Up Challenge! And you're invited.
This mini-challenge focuses on "cleaning up" what you put in your body, on your body, in your home environment, and what you feed your mind.
I can't wait for you to see it … it's going to be a game-changer.
The Challenge is packed with info and actionable tips that you'll use for years to come.
This Mini-Challenge Will Focus On What Your Put:
IN Your Body: Eating foods that will flood your body with the nutrients it needs to support your health – with as few toxins as possible.
ON Your Body: Upgrading your self-care products (cleansers, skincare products, etc.) to get rid of harmful chemicals.
In Your Home: Getting rid of toxic compounds in your home. Did you know that indoor air is usually far more polluted than outdoor air?
In Your Mind & Environment: Surrounding yourself with a positive environment that helps improve your mindset. What you feed your mind (both emotionally and information-wise) has a big impact on your outlook and potentially your health.
On Your Seasonal Upgrade List: Creating a seasonal Clean-It-Up checklist to keep you on-track.
Separating the fact from fiction can feel overwhelming …
But this challenge will guide you through every step, allowing you to make decisions that work for YOU, YOUR FAMILY, and YOUR LIFESTYLE.
Woohoo! Let's do this! I can't wait to get started ....
Join the Clean It Up Challenge HERE (FREE!) <<